In this webinar we expand our discussion to look at the processes required in order to conduct workplace planning and workplace analysis for teams of staff and the entire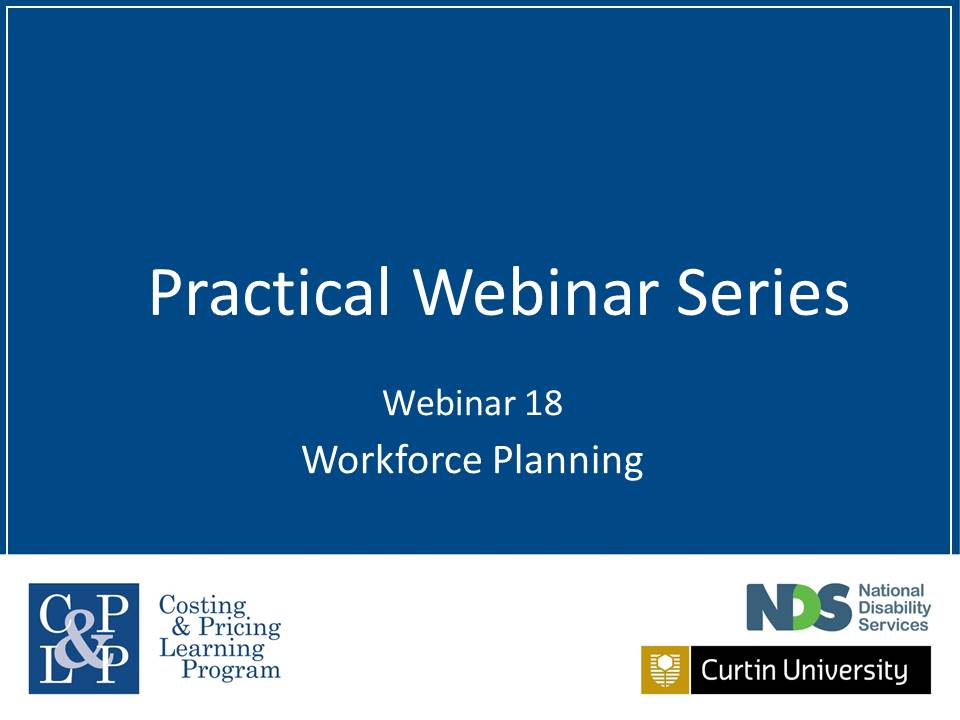 staff workforce. We focus on the care givers and rostering needs of the organisation as a whole.
Learning Objectives:
People viewing this webinar will be able to:
Understand and appreciate the impact associated with the roster arrangements
Develop a rostering costing analysis
Compare your costs with the NDIS Efficient Price model
Who should view this webinar:
CFOs, payroll staff, staff involved in rostering and costing decisions
Any staff with a close interest in the rostering arrangements and sustainability in the NDIS environment.
Duration: 30 minutes
View webinar in the resource section